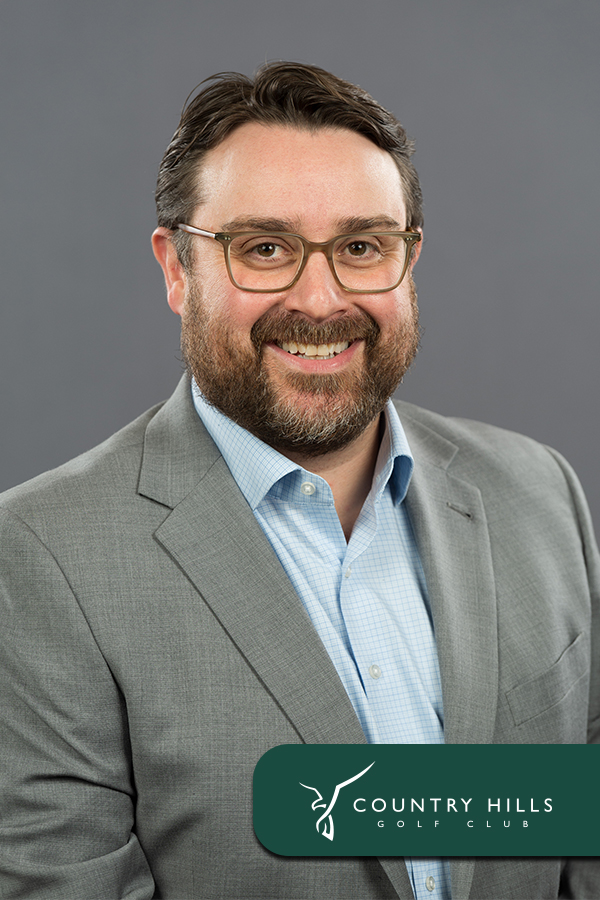 Brendan Collins
| AGM & Memberships Director
Brendan Collins is our AGM & Memberships Director. Responsible for finding and onboarding new Club members. He grew up in Waterloo, Ontario and holds a degree in Environmental Studies from the University of Waterloo, and has a background in business from Georgian College.
Brendan believes that Country Hills Golf Club is a special place with a unique opportunity to be the best Club in Calgary if your passion is golf. His industry knowledge and connection to the Club mean he's the ideal person to introduce new members to the Club. Brendan is knowledgeable about all facets of the golf industry and is an excellent communicator. In addition to his role at the Club, he enjoys participating in and watching all types of sports and parlor games. In down time he nerds out on history and geography.
Brendan has worked in the golf industry for more than 25 years in numerous different positions across all aspects of a private club and has been a Class 'A' member of the PGA of Canada since 2009.
Contact Brendan today to become the newest member of Country Hills Golf Club 1-402-226-7789.
The Winning Team
We have carefully and strategically assembled a team of the industry's top golf pros, culinary experts, and event planning specialists to ensure that we can offer Calgary's most comprehensive yet approachable affordable golfing experience. We love to connect with you so explore our dynamic and skillful team here and reach out to the members who can best serve you.