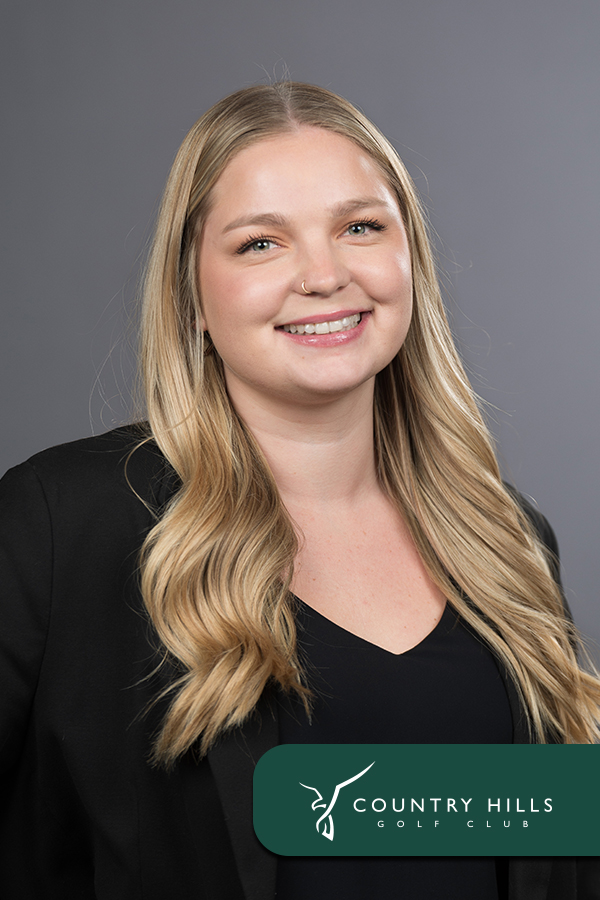 Bree Krauss
| Event & Experience Coordinator
Bree is our Events and Experience Coordinator responsible for the planning and execution of all events and tournaments held here at Country Hills Golf Club. She was born and raised in Calgary and studied Kinesiology at the University of Lethbridge for two years.
Bree is excited about getting to know each of our members and learning more about the golf industry. In her spare time, Bree loves cooking, baking, brewery hopping, spending time with her family and friends, and snuggling her adorable Domberman!
She has many years of hospitality experience, including working at Original Joe's for over six years. Bree has a passion for events and is dedicated to ensuring every event held at the Club runs as smoothly as possible!
The Winning Team
We have carefully and strategically assembled a team of the industry's top golf pros, culinary experts, and event planning specialists to ensure that we can offer Calgary's most comprehensive yet approachable affordable golfing experience. We love to connect with you so explore our dynamic and skillful team here and reach out to the members who can best serve you.