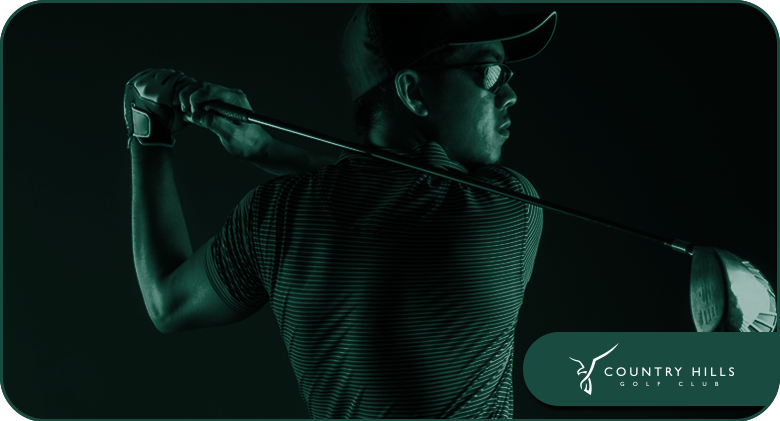 Wait! Don't go! You are in the right place!
Country Hills Golf Club is leveraging our corporate merchandising expertise to offer our members, event and tournament clients, and everyone in our larger community of Calgary and beyond the opportunity to obtain customized promotional items that support your brand at preferred pricing. We have been providing this service in a golf-centric model to our corporate clients through our Pro Shop since our launch, and we are now positioned to offer this concierge service to all.
Recognized Brands. Personalized Service.
Beginning as a small, specialty, golf-focused promotional service for our in-house club wear and tournament apparel, we have grown our corporate merchandising service to encompass a vast range of branded, customized lifestyle products. As we built trust with our initial roster of clients and a reputation of sourcing out amazing promotional items, we have developed a streamlined process and a catalogue of the most recognized and high end products.
Our custom merchandise clients today represent a wide variety of industries and we are able to accommodate orders of any size. When you choose Country Hills Golf Club Corporate Merchandise services you benefit from:
Personalized, Bespoke Account Management. You deal with one contact throughout the buying process from order to delivery.
Strong Buying Power. We have fostered valuable relationships with vendors, suppliers, and service providers to access preferred pricing and reliable supply chains.
Guaranteed Delivery. Order now and pay only when your products are delivered. Door-to-door delivery.
No Minimums. No Hidden Fees. There are no minimum quantities on apparel and you pay what you are quoted.
Logos Are Included. All pricing includes one logo. Extra charges apply for further customization.
A Different Kind Of Membership
Invest in yourself, invest in your family, and invest in your favourite game with an Equity Membership at Country Hills Golf Club. Your membership grants you priority booking and unlimited play on two of Calgary's most beautifully designed courses. Nestled into the cliff's edge at Sandstone Valley, Country Hills Golf Club proves that membership has its rewards. To explore our membership packages and all the benefits of our club, contact Membership Services at 1-403-226-7789.
A Better Way To Customize.
A simple Google search will reveal pages of listings for companies offering corporate swag. But the majority offer sub-par products, low quality customization, hidden fees, and poor customer service.
On the course or off, Country Hills Golf Club Corporate Merchandise division is Calgary's choice for customized, branded promotional products. Our extensive catalogue included, but is not limited to:
Promotional golf merchandise
Name brand golf accessories
Customized corporate swag
Custom golf gear
Top-of-the-line golf apparel
Branded tournament team wear
Corporate merchandise
Tournament and event prizes and swag
High-end lifestyle products
Other sport apparel and accessories
We have partnered with some of golf's most recognized brands such as G & G Golf Company, Titleist, Callaway, and TaylorMade. But we have also forged partnerships with other top apparel and lifestyle gear brands like Helly Hansen, Columbia, Sun Ice, Puma, Lululemon, JBL, Yeti, and Therabody.
"I have worked with Country Hills Golf Club for my promotional needs for a few years now. I started out reaching out to Matt for specialty items, but he has taken over my entire program as a result of top-level customer service, great pricing, and quality that is never compromised. Consider me a very happy customer." - Dan; Blackstone Industrial
Match Your Swing With Its Ideal Club
Gain an edge on your golf buddies, with a custom club fit. We have access to all of the top brands in the game, plus a full roster of professional club fitters and two first-class fitting facilities.






A New Standard For Golfing Excellence
Country Hills Golf Course offers a remarkable golfing experience right in the heart of Calgary. But you don't have to take our word for it. Here is what some of the city's most passionate and dedicated golf aficionados have to say about the courses, the facilities, the amenities, and the adventure awaiting you at Country Hills Golf Club.
Personalization That Is Par For The Course
Gone are the days of cheap pens with poor quality logos and ugly embroidered hats. You are on your way to experiencing a newer, more personalized approach to customized corporate promotional products. The process is easy. Browse through our partner catalogues and select your items and contact Matt Mackarenko at 1-403-852-1897 or through email to place your order and provide customization details. Matt also welcomes you to reach out for guidance before you even start to browse.
Custom Corporate Products
We don't just customize golf stuff! Check out the lifestyle and electronics brands that are available to you, customized, and all at better than retail pricing! Let us help you find your perfect custom product.





The Country Hills Golf Club Difference
With two first-class championship courses (The Ridge Course and The Talons Course), state-of-the-art practice facilities, picturesque locale, top-shelf culinary and beverage experiences, luxury clubhouse amenities, options for membership, and access to our expert corporate merchandise specialists, Country Hills Golf Club has everything you need and more to satisfy your craving for the most elevated golfing adventure your whole family can enjoy. If you are an avid golfer of any age and any skill level, we want you. If you love the game and plan your workday around your tee time, we want you. If the first day of the season is more exciting to you than Christmas, we want you. Join our inclusive community of people as passionate about the game of golf as you and enjoy the exclusive benefits that a membership at Country Hills Golf Club affords you.
Call 1-403-226-7789 to explore your options for membership now.